The Ted Atkatz Percussion Seminar (TAPS) launched in the summer of 2015 as a week-long education experience for college-level student musicians. I have been fortunate to cover TAPS during its first two summer sessions as a photographer and videographer. In addition, I regularly update social media sites with photos, polished video segments, and graphics.

TAPS is a real labor of love for Ted and he has been generous in allowing me to creatively experiment and explore all possibilites.
'4 MINUTE PSYCHOSIS' PERFORMANCE VIDEO

Running time: 4:57
FACULTY PROMO IMAGES FOR #TAPS2016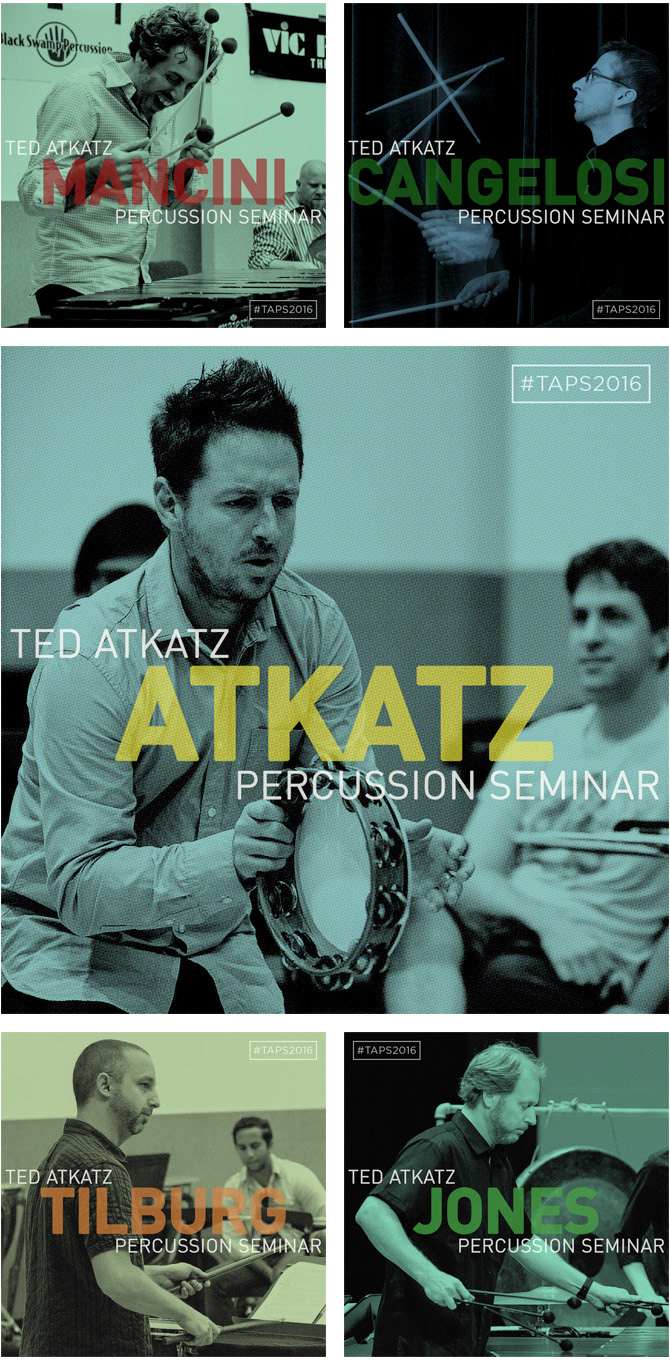 SELECTION OF STILL PHOTOGRAPHY 2015 / 2016
Below is a selection of images spanning the first two years of TAPS. The video at the top is a bit of an experiment — a 4-minute time-lapse of the over 3,500 frames I shot during the week of TAPS2015, with a soundtrack provided by the brazillian masterclass that took place during the seminar.

Technical

:
Canon 5D MkIII, Canon 7D,
EF 16-35 f2.8, EF 24-70 f2.8, EF 70-200 f2.8
Canon 580EX II

Canon XH-A1s, Canon XF-200, GoPro Session,
Rode NTG-1, Rode NTG-4+, Tascam DR-40, Tascam DR-44WL



Software

:
Illustrator, Photoshop, Premiere Pro, Lightroom

© Copyright 2016 Louis J. Spirito / TAPS