I had the honor to create CD packaging and collateral for one of my musical influences, Simon Phillips, one of the elite drummers working today. For over four decades Simon has provided the backbone for Toto, The Who, Jeff Beck, and others. His most recent project is a revival of his jazz fusion project 'Protocol'.

Simon approached me with a basic idea in mind, "I want something with a vibe and a retro feel in the spirit of the the Prophet keyboards of the 1970's." Indeed, the 'Protocol' logo originated from the same Uncial script typeface used in the Sequential Prophet branding and advertising.

The underlying artwork was a challenge. The music is instrumental jazz and I decided to use texture to evoke a sense of the music. For Protocol II, the sound is gritty, angular, unconventional. Protocol III is slightly relaxed and Simon really liked the faux carbon fibre and nebulous 'III' cast in shadow along the surface.

The tour poster was created from existing elements and was designed to conform to a template provided by the European tour promoter.
PROTOCOL II
Three panel digipack
Photography by Lou Spirito and Billie Rainbird
PROTOCOL III
Three panel digipack
Photography by Rob Shanahan
PROTOCOL
Second Orbit Tour 2105 Poster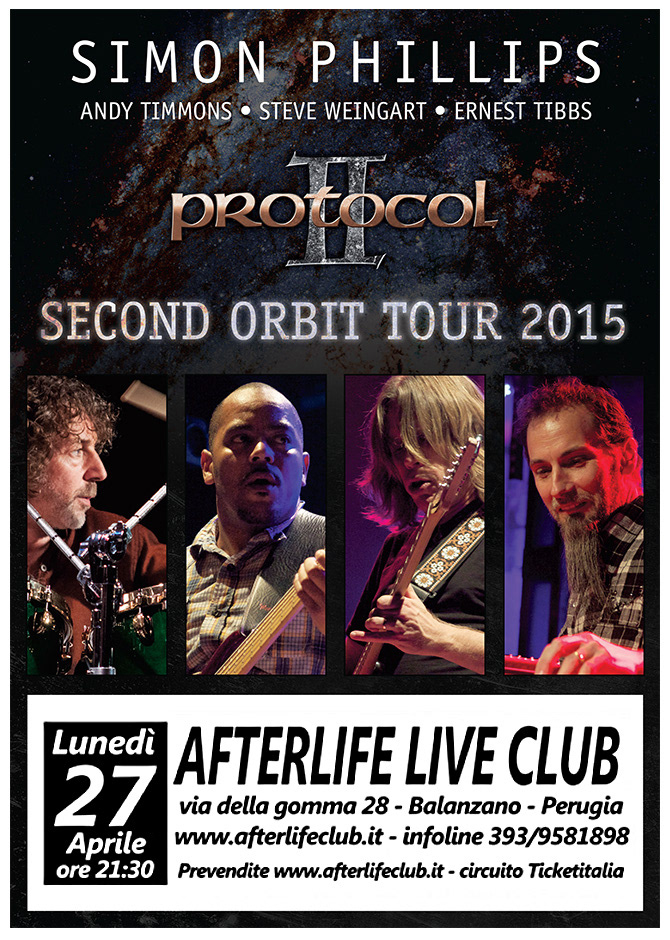 Software:
Photoshop (image creation), Illustrator (layout)

© Copyright Louis J. Spirito / Peerless Music