The Washington Post created a special section for the Smithsonian's National Museum of the American Indian, including this two-page graphic in 2004.  At the time, the building and layout resulted is the most complex series of 3D illustrations I've produced. Because of the unusual geometry, I constructed the main building in layers, like a stack of pancakes. It was an extremely time consuming process. Once rendered, the images were 'sweetened' using Photoshop to add landscape details, subtle shading and color correction.

To add realistic detail, I photographed various building materials, exhibits, and textures at the museum. The resulting texture maps were incorporated into the final render as walls, floors, etc.

Shortly after The Post section was released, I received a request from the museum for permission to use the illustrations in their visitor brochures. The Post agreed to transfer copyright and I added new details and updates in 2011.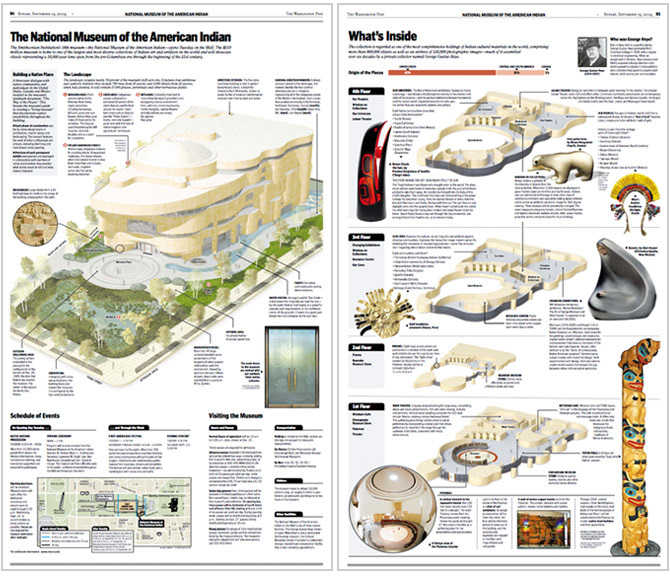 3D WIRE FRAME AND SAMPLE RENDERING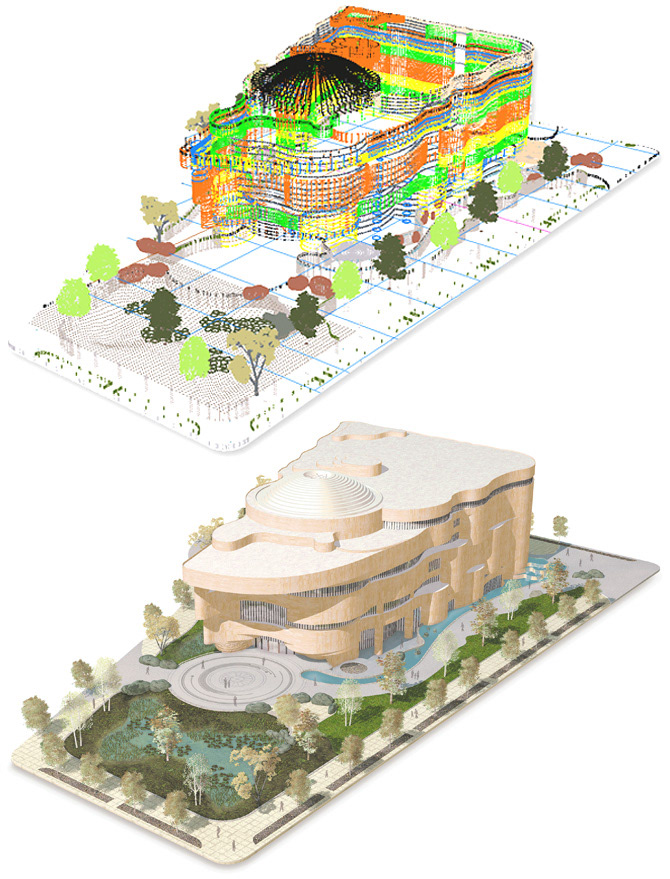 Software

: StrataPro 3D, Photoshop.

© Copyright The Washington Post & Smithsonian