Map Research and Production:

Louis J. Spirito
I had the great pleasure to work alongside some exceptionally talented individuals during my two year run at the National Geographic Society. Indeed, the projects I worked on at NGS were critical to my career as a cartographer and designer, perhaps none more so than the 'Orbit' publication. The book is a collection of 156 photographs taken of the earth from space by NASA astronauts during 30 years of space flight. The project required over 60 maps locating the center of each photo, each requiring meticulous research and production as detailed below.
This large double-truck map plots over 268,000 center-points of all photographs taken from space by U.S. astronauts over 30 years. Because of the limited computer power of the time (1996), the NGS Cartographic Division were called upon to use their considerable resources to process the final image. The full map is shown (top) with detail of the contiguous U.S. (bottom).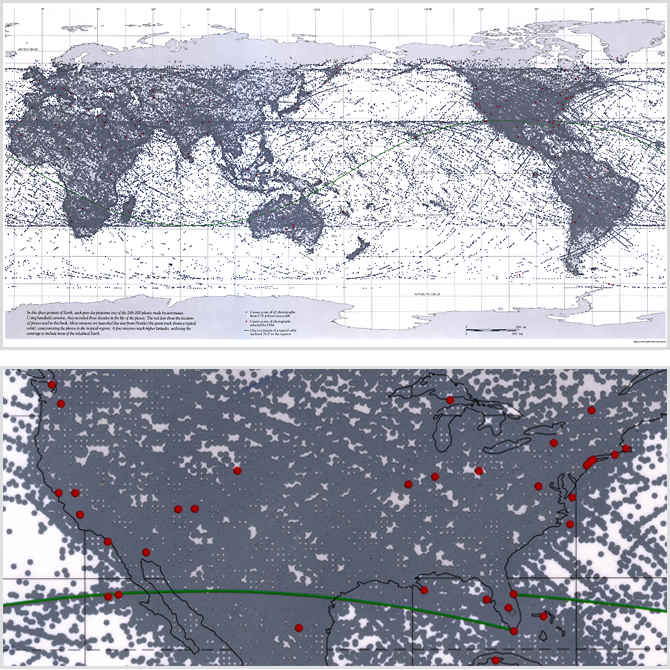 Six full-page orthographic maps were created to lead each chapter. They were first plotted using ArcGIS to establish the precise view then stylized using Illustrator to create a vector base. These views were then merged with Tibor Tóth's stunning hand-drawn relief plates in Photoshop. Location points and labels followed.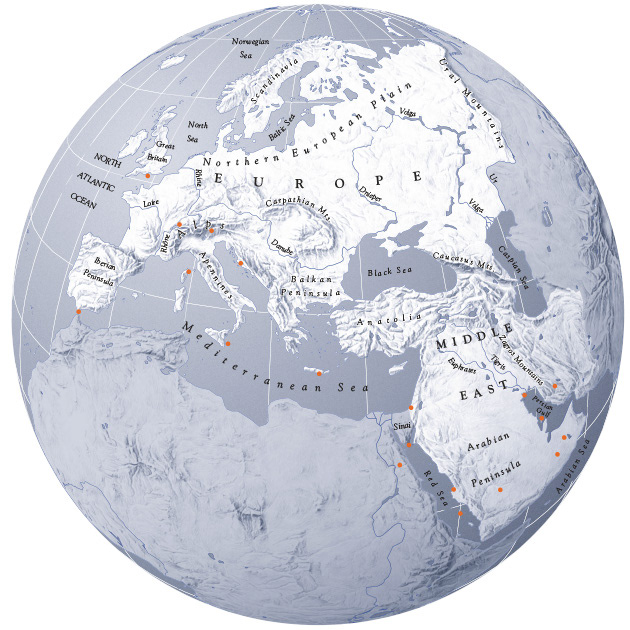 Small locator maps, each about 2-inches, were produced to be spread throughout the text to identify the locations of accompanying photographs.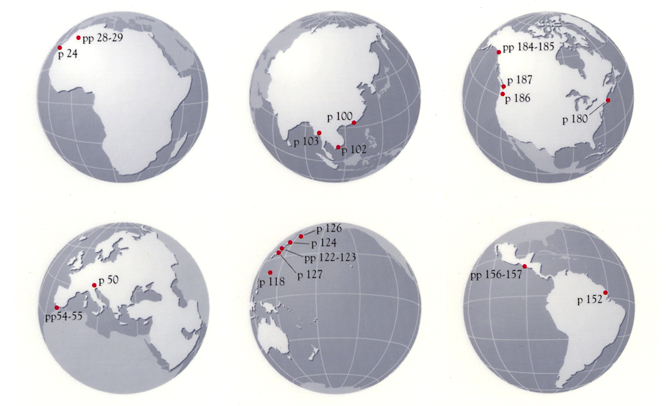 Software

: ArcGIS, Illustrator, Photoshop
© Copyright 1996 National Geographic Society