During a consecutive nine-game home stand at Oriole Park, data on 422 foul balls was recorded in an effort to find the best seating location to seize the elusive souvenir. The idea of mapping wayward baseballs was conceived when my mother and I were Angels season ticket holders, circa 1982. It wasn't until I convinced a friendly sports editor at The Baltimore Sun to give up a sizable chunk of space in his section that I was finally able to geek out.
The project was also envisioned as a study to explore best practices in the simultaneous production of data driven graphics for both print and online as interactive media was still an emerging concept at the time. Because of resource limitations, the graphic was produced only for the Sun's print edition. It would be a year later, during my fellowship at Ohio University, that I would have the opportunity to envision and create what would be my first interactive information graphic.
 The live interactive graphic is no longer available after the demise of Flash.
A PDF of the print version in
available here
.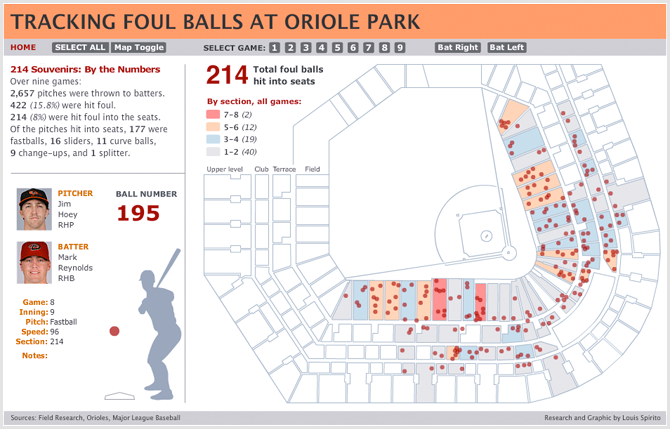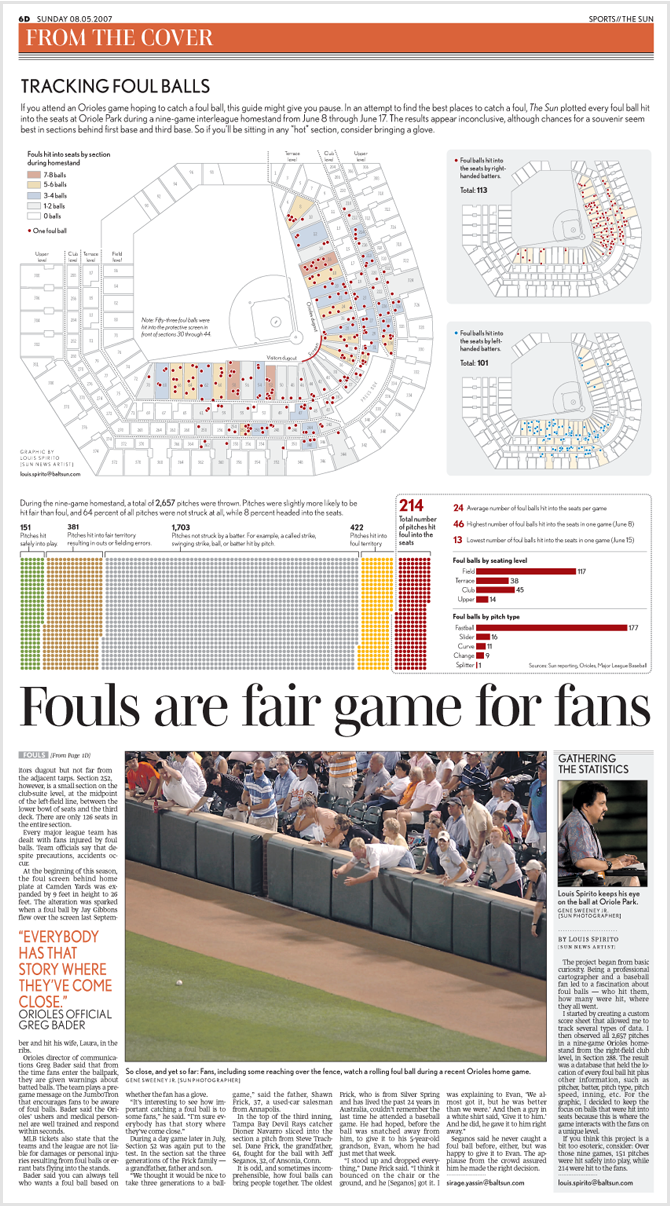 Software

: Freehand (print);
Illustrator, Photoshop, Flash (interactive)

© 2007 & 2008 The Baltimore Sun and Louis J. Spirito