During my tenure at The Washington Post, I would often be assigned to create feature art for the daily business feature or other section fronts. While editorial illustration does not comprise a majority of my professional work, it definitely pushes my creativity in an invigorating way — these illustrations needed to be conceptualized and produced in just a few hours to meet daily deadlines. I chose three of my favorite samples here with some brief background:
MICKEY vs. COMCAST
This illustration was created for a business feature about a hostile bid by Comcast to buy the Disney Company.  I quickly settled on Mickey Mouse as the obvious iconic center but wasn't sure how to pair him with an image representing Comcast (known primarily as a cable TV provider at that time). I asked several colleagues for input. One of them queried, "Do you remember the original 1933 King Kong movie when he fights the giant snake?" Not another word was said and I immediately went to work on Mickey vs. the Comcast Coaxial Boa Constrictor.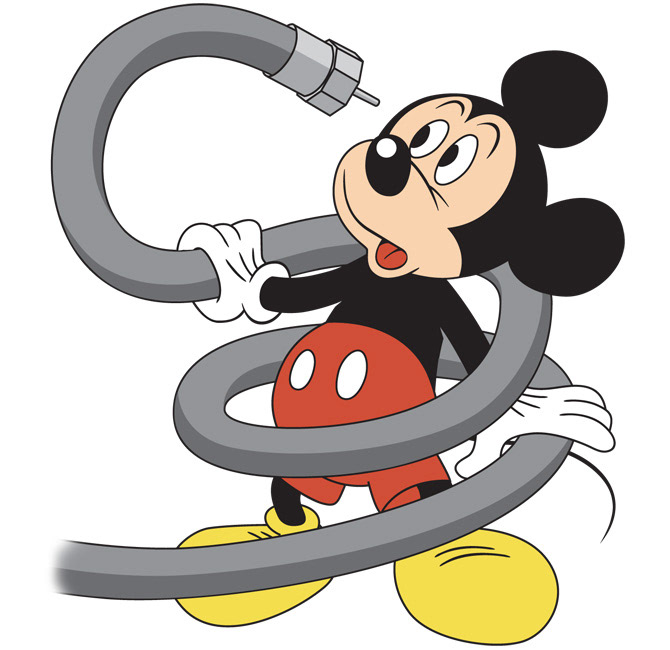 IKE AND THE ALIEN AMBASSADORS
Created for the Style section to accompany a piece about a mythical meeting in 1954 between President Eisenhower and space aliens, I tried to capture the outlandish nature of the story by evoking the style of a 1950′s sci-fi movie poster. A black-and- white photo of Eisenhower from 1961 was used as the base. The flying saucers — an homage to the 1951 film "The Day The Earth Stood Still" — were quickly modeled in StrataPro 3D. The final composite was assembled and colorized using Photoshop.
HOME INSPECTION
The concept for this illustration was presented to me by an Assistant Art Director for a real estate feature about home inspections. The base is a stock image of a doctor holding a typical x-ray. I superimposed onto it a 3D house rendering I had created months earlier for a project on home construction.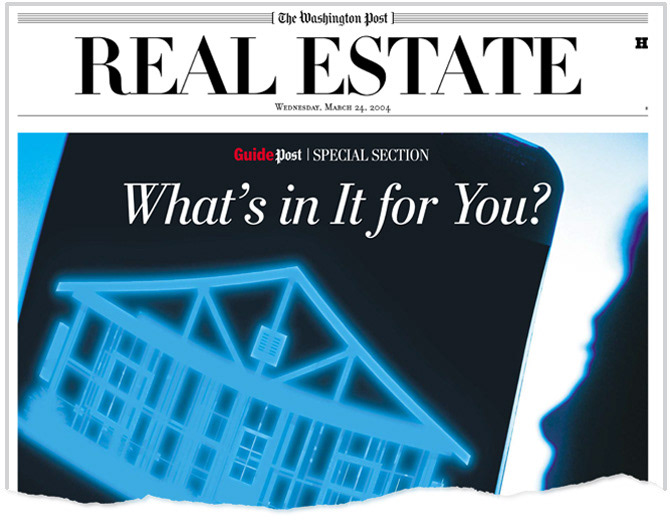 Software

: Illustrator, Photoshop, StrataPro 3D

© Copyright The Washington Post